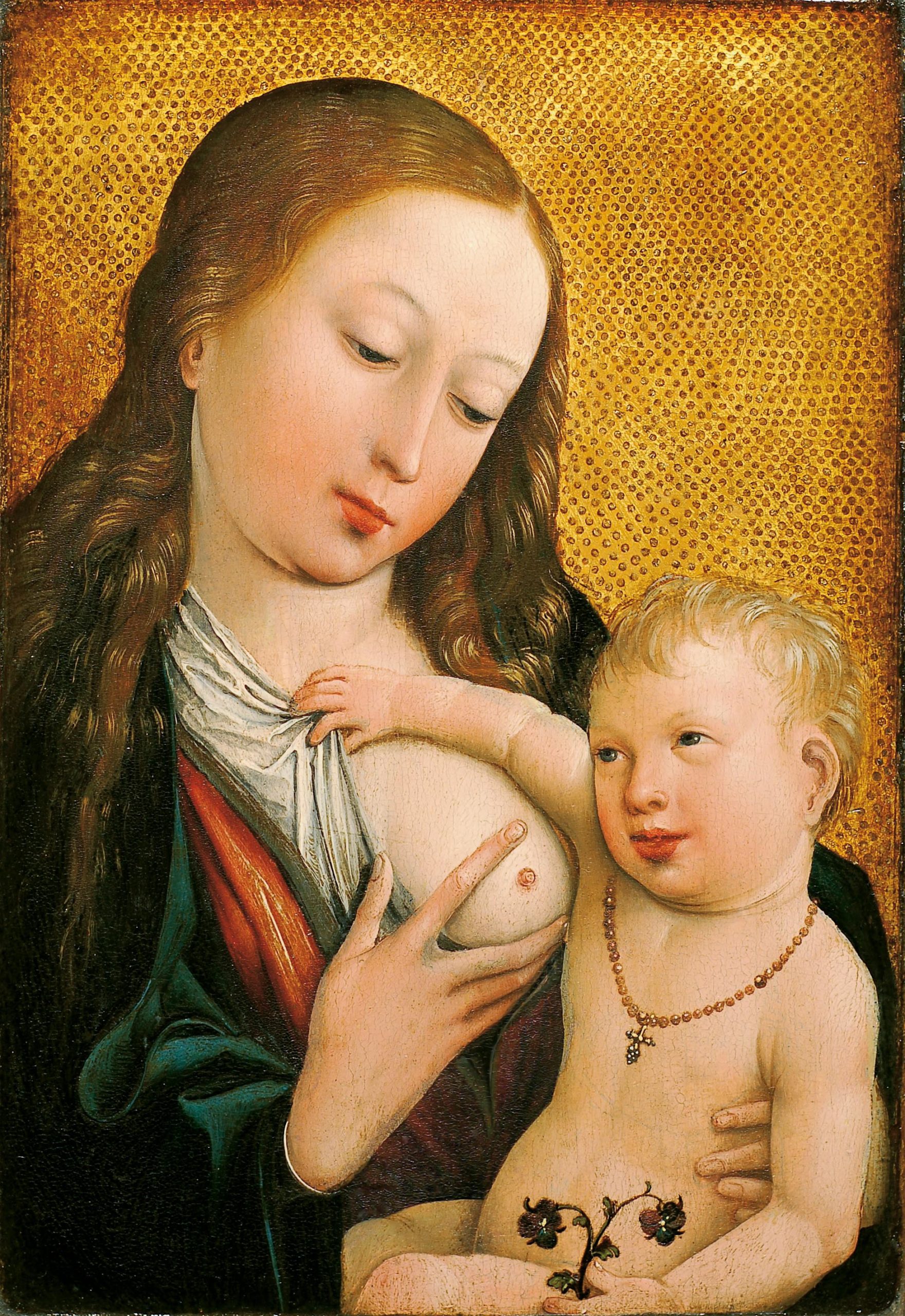 The remarkable "Anonymous Primitive Flemish Painters" exhibition, held in 1969 in Bruges' Groeninge museum, grouped together several paintings using identical techniques, probably by the same artist, which were placed under the names of both Master of the Legend of the Magdalene and Master of Court Portraits. This was a deliberate choice because it was known that the works grouped together under these two names must be associated. By exhibiting them side by side, they could be compared, and the research carried out over more than sixty years by eminent art historians, in particular G. Hulin de Loo, confirmed. In 1927, it was he that discovered on the back of one of these paintings – part of a triptych from the museum in Munster representing the Annunciation – the portrait of a nun bearing the inscription: "Katharina van der Stoct" and the date "24th June 1520". This effigy thus allowed us to identify the mysterious Master of the Legend of the Magdalene with the father of the nun, the painter Beernaert van der Stoct – an identification which is generally agreed upon today.

The youngest son of Vrancke van der Stoct (Brussels, c.1420-1495), and pupil and collaborator of Rogier van der Weyden, Beernaert naturally received his training in his father's studio. Very early on, he went to work for the prestigious Court of Burgundy. As the official painter of Margaret of Austria, the future regent of the Netherlands, he was part of the suite that accompanied her to Spain for her marriage to the infante Don Juan. It was to celebrate this event that he painted her portrait at the age of 17, at the moment of her betrothal to the prince (Paris, Musée du Louvre). While staying in Burgos, he painted the portraits of the most illustrious families of the Spanish nobility, as well as the famous navigator Christopher Colombus. In 1521, he even painted the portrait of the emperor Charles V (private collection).


Numerous religious paintings, most often Virgins with Child, reveal another side to the works of van der Stoct. Despite a faithfulness to the archaistic tradition, their execution is however distinguishable from the works of Rogier van der Weyden: the volume of his Virgins' faces is rounded but with no definite shading, giving them a more schematic character; their features are precise without being angular and he gives them a warmer coloration than his master does. Beernaert van der Stoct is thus one of the most worthy representatives of this fruitful artistic movement, which Rogier van der Weyden began in Brussels at the end of the 15th century.