Overflowing with frenzied activities, the month of September is also the opening period of major exhibitions.
For the season opening, we are gladly participating in two exceptional show where we will be lending Old Masters as well as Modern artworks from our collection.
Curated by Nicholas Hall at the Zwirner Gallery in New York: Endless Enigma: Eight Centuries of Fantastic Art. A precious selection of works exhibiting the theme of fantasy in art. Particularly fond of the subject, we are participating to the show with some of our paintings from artists we believe perfectly embody the theme: René Magritte, Herri Met de Bles, Jan Brueghel the Younger and a Follower of Hieronymus Bosch.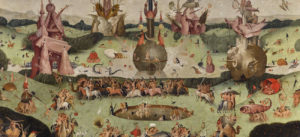 Endless Enigma: Eight Centuries of Fantastic Art
David Zwirner
537W 20th Street, New York
September 12 – October 27, 2018
Having this spring devoted an exhibition in Monaco to Niki de Saint Phalle, she is now honored at the Fine Arts Museum of Mons, Belgium. Our 1968 set, Last Night I Had a Dream, will be exhibited in a major retrospective entitled, "Here Everything is Possible".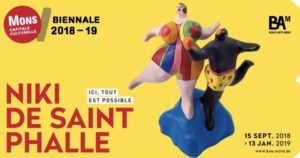 Here Everything is Possible
BEAUX-ARTS MONS
Rue Neuve,8 7000 MONS, Belgique
September 15, 2018 – January 13, 2019