Preview day 27 June 2018
Public days 28 June – 4 July 2018
Stand C7
Summer is ushered in every year with the hustle and bustle of London: exhibitions, major sales during London Art Week, and the now well-established 'Masterpiece' at the Chelsea Royal Hospital. Come and visit us there at our new stand, C7, to discover our selection of old and modern paintings.
Among our choices this year is a very fine example of the Adoration of the Magi by Pieter Brueghel the Younger and a late 16th century gem showing a Virgin and Child surrounded by angels, by the Antwerp artist Marcellus Coffermans. There will also be a focus on modern artists such as Castellani, Fontana, and Calder. Magritte will also be present with a version of the Ladder of Fire from 1934, which once belonged to the poet Paul Eluard's collection.
So before you escape on holiday, plan an excursion to London!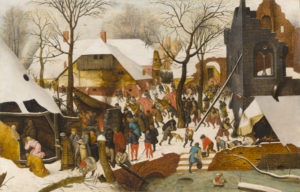 PIETER BRUEGHEL LE JEUNE
The Adoration of the Magi in the snow
Oil on an oak panel
36 x 57 cm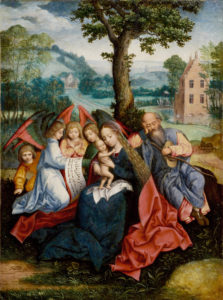 MARCELLUS COFFERMANS
The Holy Family surrounded by angels
Panel
Signed « Marcellus Koffermans / fecit » on the right
25 x 19 cm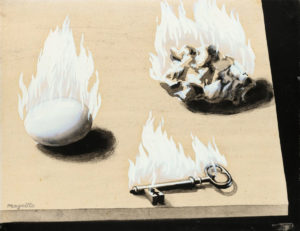 RENE MAGRITTE
Ladder of Fire
Gouache on paper
Signed Magritte in the lower left; titled L'ÉCHELLE DU FEU on the back
18 x 22,5 cm