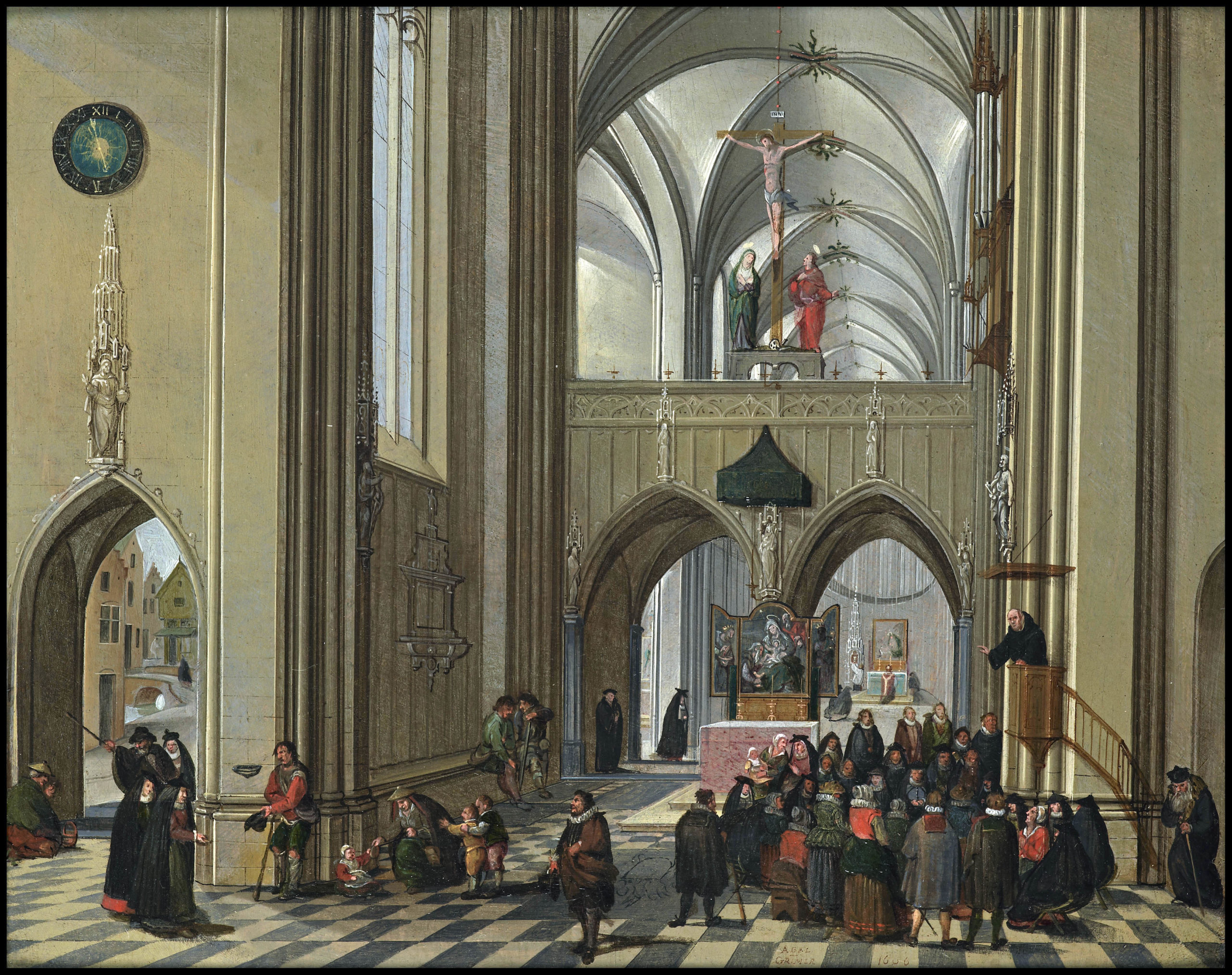 Abel Grimmer, a painter from Antwerp, was the son of the landscape artist Jacob Grimmer (c. 1526-1590) with whom he served his apprenticeship before being accepted as a master in the painters' Guild of Saint Luke in 1592.

He painted numerous small landscapes, representing rural scenes which sometimes included biblical motifs. Above all, he specialised in series dedicated to the Four Seasons and the Twelve Months, which are, in some way, the transposition of the miniaturists' calendars onto panels.

Like his contemporary, Pieter Brueghel the Younger, he interpreted certain engravings and models conceived by Pieter Brueghel the Elder and Hans Bol, though in his own, very personal manner. He thus remained deeply attached to the somewhat archaic spirit and conception of the 16th century. It is believed that he also trained as an architect. It is this professional concern – in the rendering of buildings and perspectives – that we find in his paintings depicting the interiors of churches or palaces, and in his panoramic views of the town of Antwerp and his Towers of Babel.

He demonstrates great drawing skills, and an accurate and sharp sense of observation. Characteristic of our painter are a strict and precise style of drawing, a synthetic vision of nature in the style of the primitives and the miniaturists, a composition with schematic lines, and an extreme subtlety in his choice and juxtaposition of tones.
Before the extent of his work was truly known, he was said to "simplify nature with a charming and poetic naivety, accompanied by great skill". His very personal pictorial design, which combines a certain realism in his landscapes with a stylisation of nature and architecture, now appears strangely modern to us.