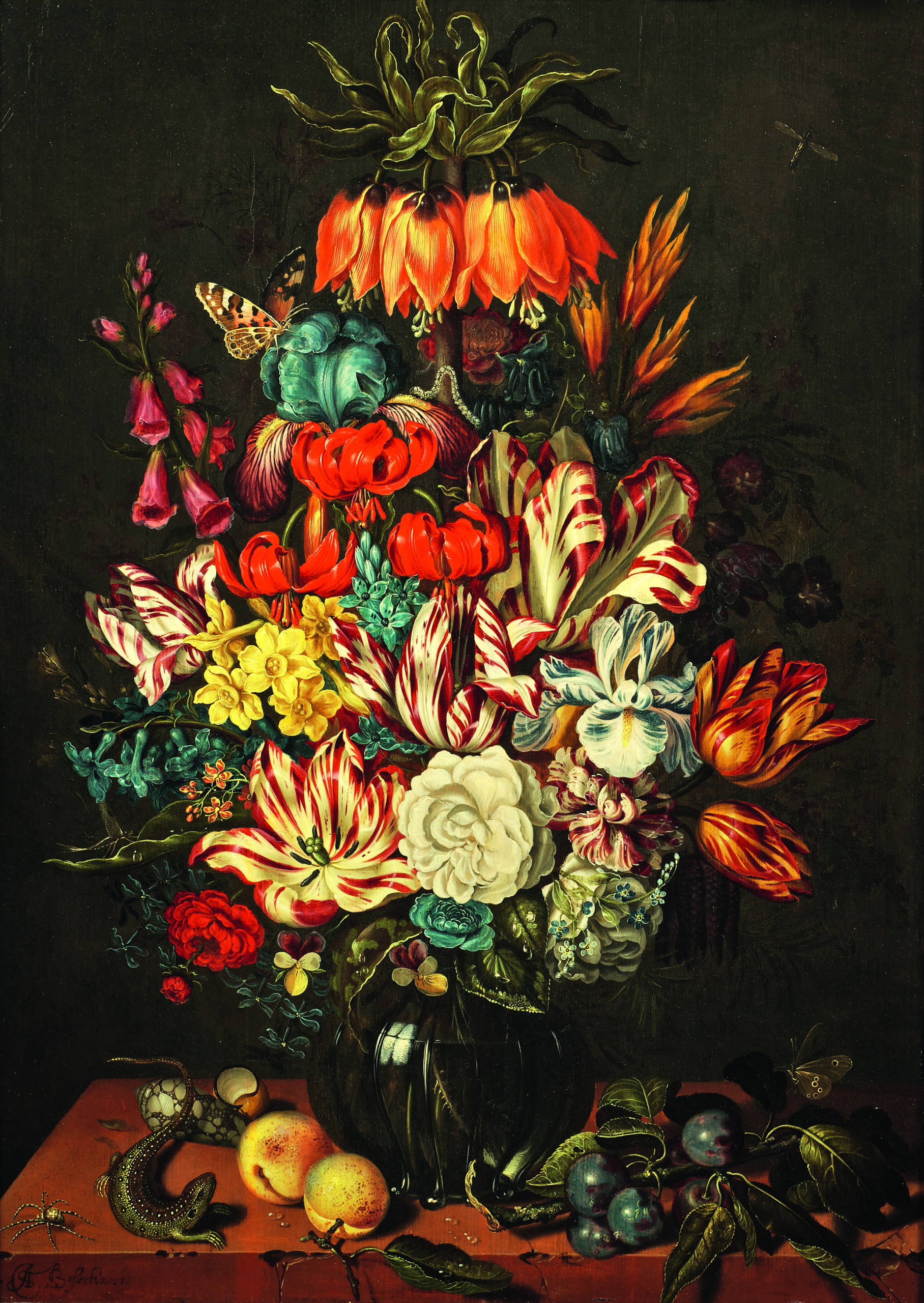 Ambrosius Bosschaert the Elder had three sons who all became likewise painters of flowers and fruits. The oldest of them — Ambrosius — was together with Johannes, the most famous and the most appreciated of all.
Ambrosius was born near Middelburg in 1609. In 1616 he left with his parents for Utrecht where he was reportedly married in 1634. Although differing in style, his work has sometimes been mistaken for that of his brother Abraham, who made use of the same initials to sign his paintings.
It has however been ascertained that Ambrosius was the author of the more elaborate compositions, being clearly indebted to the influence of Ambrosius the Elder. Abraham, his junior by several years, was only eight years old when his father died in 1621 and consequently could not possibly have benefitted of his father's lessons. Abraham, like Johannes, elaborated a personal conception of still lives while Ambrosius, faithful to his father's artistic legacy, did his utmost to deepen and enrich it, in which he succeeded most remarkably.
His thick bunches of flowers, exquisitely detailed, over which hovers a somewhat obsolete charm, are always extremely refined. While colours are bright and volumes sculpted by the interplay of contrasting light and shade, harmony is achieved through the most delicate hue gradations.