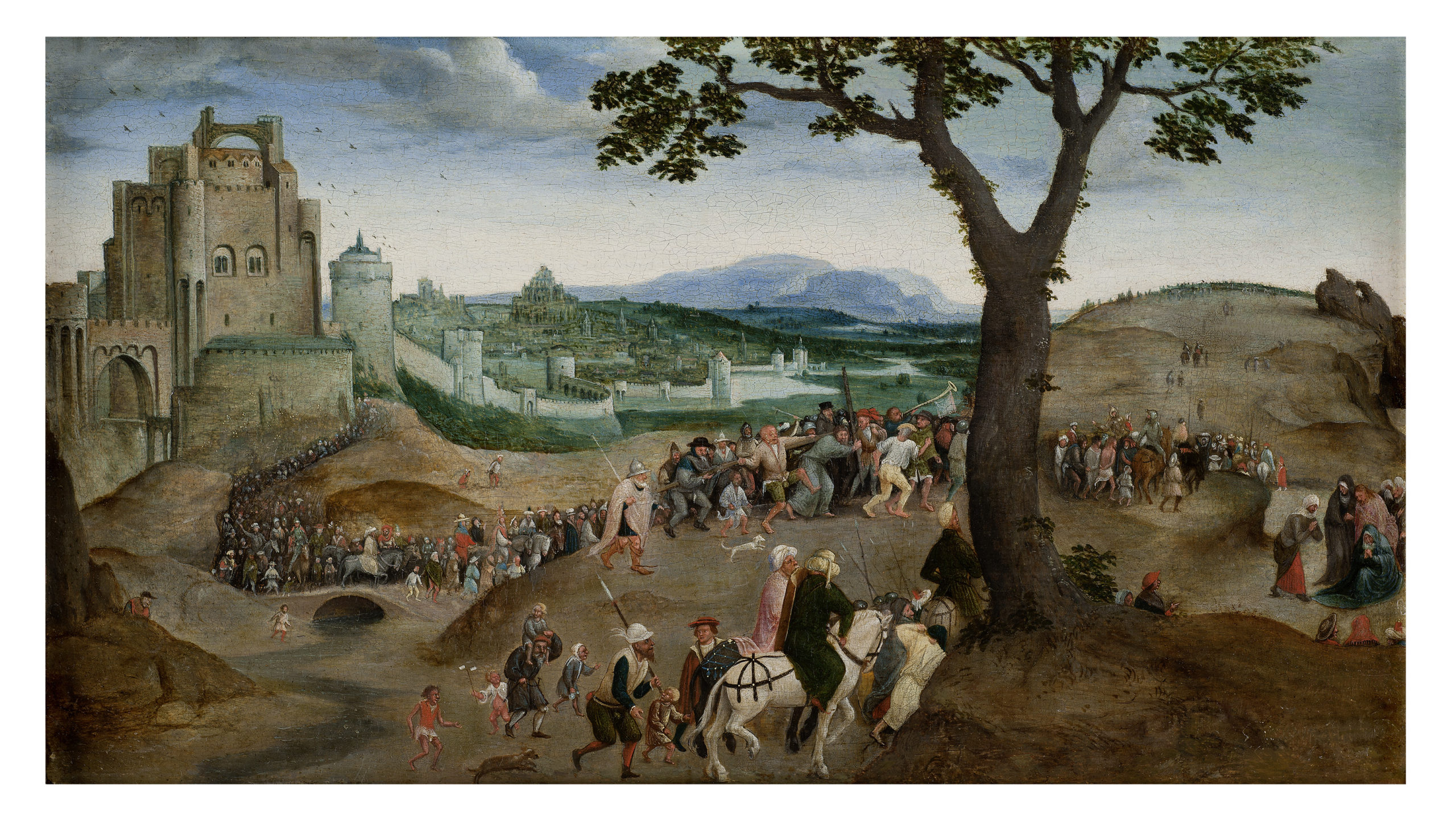 The genre and landscape painter Cornelis Massys, or Metsys, was the second son of Quentin Massys and Katharina Heyns. Trained in his father's workshop, he became a master in Antwerp in 1531. He began his career by making a name for himself with a series of small burin engravings comprised, on the one hand, of religious and allegorical scenes in the Italianate style and, on the other hand, of popular and moralising subjects inspired by Hieronymus Bosch, thus opening a path that Pieter Brueghel the Elder would soon take.
Cornelis Massys also turned out to be an excellent landscape painter. Alongside Herri Met de Bles and Matthijs Cock, he continued along the path laid out by Joachim Patinir, of whom he is the closest and most worthy successor. However, the places depicted by Cornelis Massys are endowed with greater intimacy and the panoramic landscapes, with their alternation of dark masses of greenery and transparent distances, show a new and personal observation of atmospheric effects.
His work, which henceforth pursued the example set by his father, offers a more realistic conception where the movement, extent and elegance of the form dominate, heralding the refinements of the landscape artists of the late 16th century.