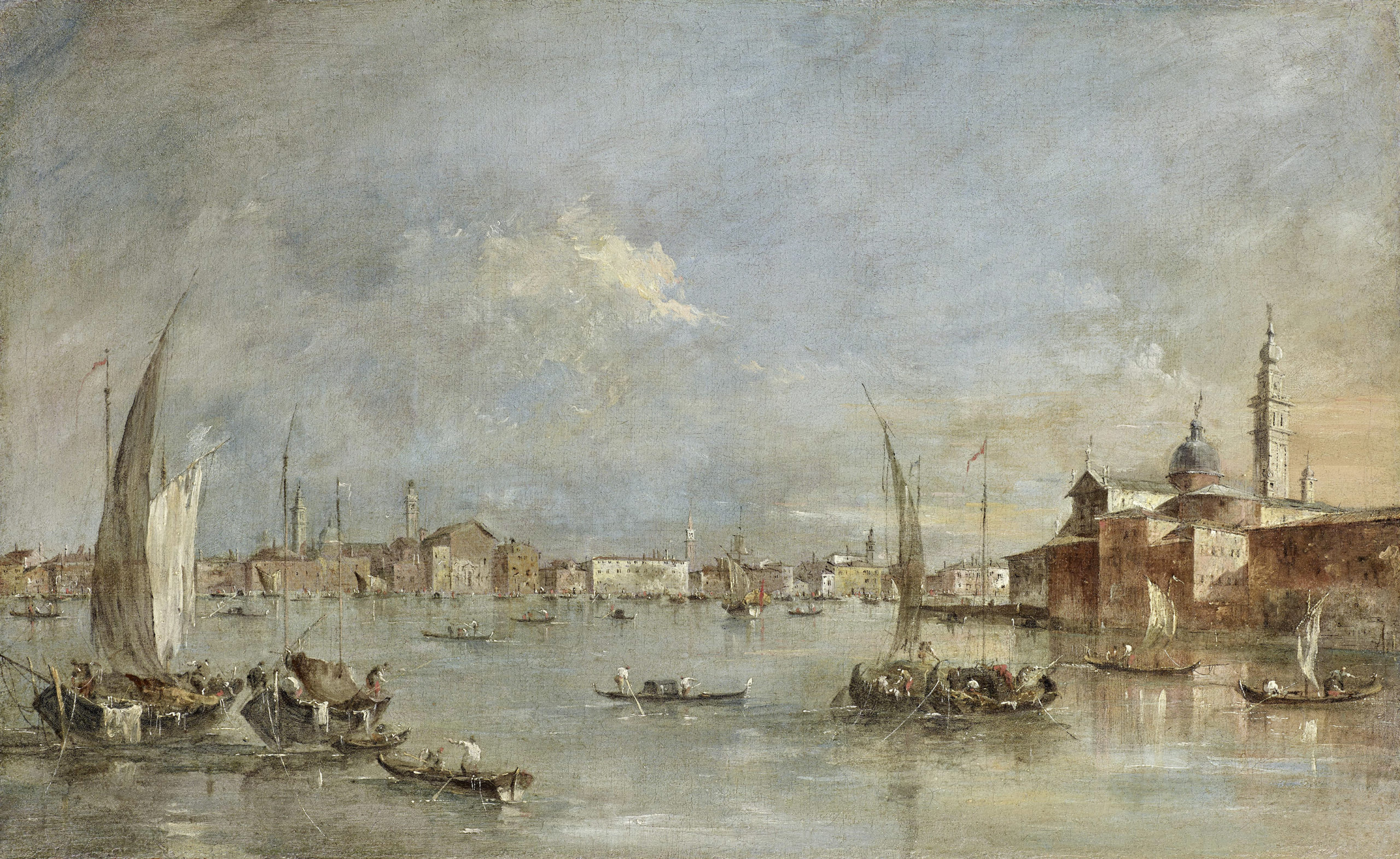 Born into a family of painters - of which he is the most well known - Francesco Guardi is, alongside Canaletto, the painter of veduti par excellence. These picturesque and meticulous views of Venice were part of a pictorial genre that reached its peak in the 18th century.
There is currently little documentation on the life and artistic development of Francesco Guardi. We know that he worked in the studio of his father, Gian Domenico, with his brother Antonio. His father was the pupil of Sebastiano Ricci, a well-known master. His painting had a strong influence on the development of our painter's style. In fact, it is thanks to him that Guardi learnt the small dotting technique, which played a major role in the evolution of this great Venetian painter's style.

During the first half of his life, he produced decorations and paintings in churches. It was only after the death of his brother Gian Antonio in 1760 that Guardi focused his attention on views of La Serenissima. He was the first artist to work exclusively on depicting reality such as the eye saw it, and he had a wonderful manner of relaying the lyrical vision of a town or landscape. Francesco Guardi was the first to represent this new sensitivity that would soon dominate all Venetian art, at the very moment when this maritime republic was sinking into the depths of political and economic decadence. Continuing to develop the skill of his unique style, Guardi continued to paint vedute and capricci until late in life.

Today, Guardi is held in high esteem in the history of art. His works are to be found all over the world (seven of them are in the Louvre). His vision of Venice influenced that of great painters such as Monet and Turner, who used this town as a source of inspiration. Just like that of Constable, Goya and the masters of Fontainebleau, Francesco Guardi's style was the true substratum of a new approach to painting which, at the cusp of the 20th century, was to lead to the birth of modern painting.