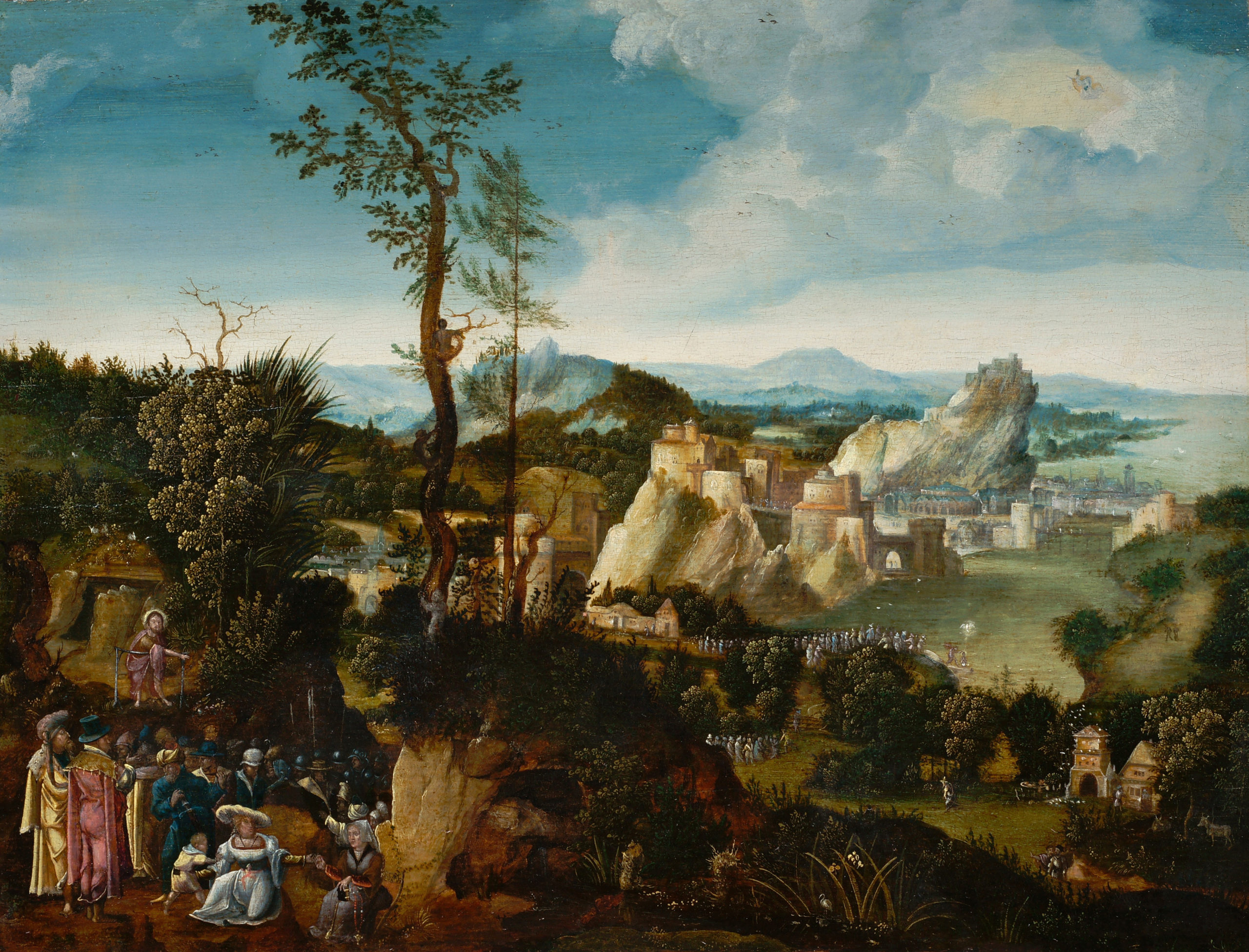 After a long stay in Italy, Herri Met de Bles settled in Malines in 1521, then Amsterdam where Frans Mostaert became his pupil. Greatly attracted to Italy, he travelled there a second time and died in Ferrara around 1560 while serving the Dukes of Este.

A painter of animated panoramic landscapes and religious, mythological or popular scenes, Herri Met de Bles followed the pictorial tradition of his uncle, Joachim Patinier.

The realistic yet imaginary places are an extension of this tradition, especially the rocky mountains with their fantastic configurations; however, our painter asserts his talent through a less rigid and more vaporous atmosphere.
The master was also inspired by the principles of Leonardo da Vinci, who recommended allowing far-off objects to disappear into a light mist to emphasise the effects of air and to enhance perspective.

During his trips to Italy, he was known by the name of 'Civetta' owing to the owl he featured in many of his paintings.