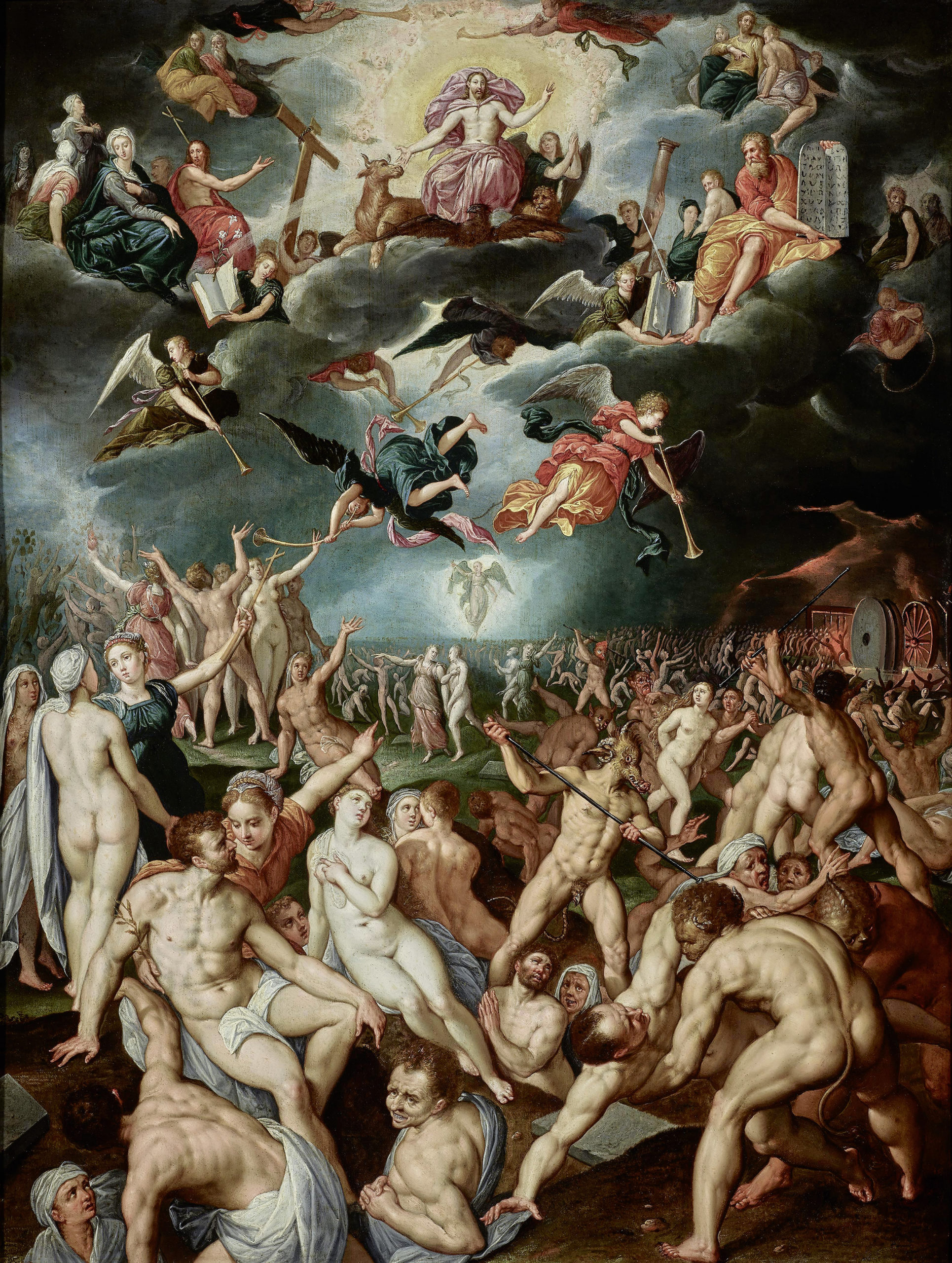 A painter of cabinet and elegant company paintings as well as historical works, portraits and still lifes, Hieronymus Francken the Younger belonged to the famous dynasty of painters who emigrated from Herentals to Antwerp. Baptised in Antwerp on 12 September 1578, he was apprenticed to his uncle Ambrosius in 1605 and became a master two years later. He remained single and took over his father's studio when he died in 1616. His direct pupil was Gaspar van Vergen. At the same time, he collaborated with the landscape painters J. de Momper II, A. Govaerts and, of course, his prolific younger brother Frans Francken the Younger. His work is still unfortunately little known today, despite his very obvious artistic talent. His early death, as well as the thematic similarities with the work of his brother and his uncle, Hieronymus Francken the Elder, owing to the latter's influence, partly explain the continuing confusion. The uncle, who painted for the king in Paris, specialised in paintings balls and other elegant company scenes. It appears that Hieronymus and his brother Frans stayed in France with their uncle, and it is following this stay that they launched the fashion of this type of scene, upon their return. Hieronymus' particular contribution is most clearly visible in his cabinet paintings and singeries, genres he seems to have developed before his brother. He especially excels in the supple and elegant rendering of figures with finely executed faces and garments, which appear rounder and more compact than those of his brother.

His still lifes bear witness to an undeniable link with the works of the genre's pioneers, H. van Essen and Fl. Van Schooten.
All in all, the varied works of Hieronymus Francken the Younger, dating from 1607 to 1621, reveal the profile of an artist with an eclectic taste marked by his brilliance and mastery, leaving no doubt about his importance within the Francken dynasty.