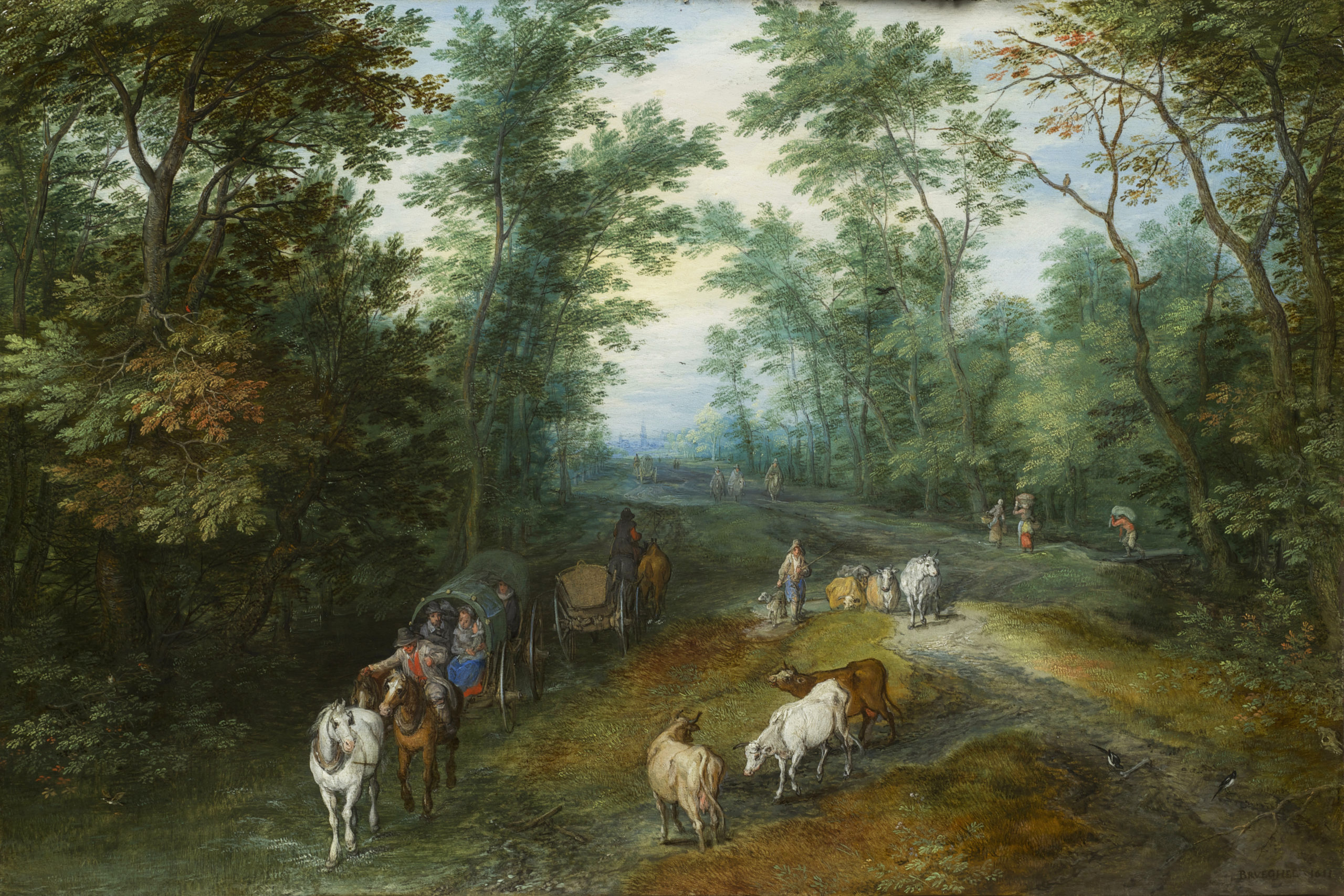 Jan Brueghel the Elder, also known as 'Velvet' Brueghel owing to the charm of his palette, was the second son of Pieter Brueghel the Elder and the brother of Pieter Brueghel the Younger. He spent his first few years of apprenticeship with Pieter Goekindt, a painter from Antwerp, before leaving for Italy around 1590. He first went to Naples, then to Rome in 1593 and 1594, and finally to Milan in 1595 where he earned the protection of Cardinal Borromeo. He came back to Antwerp in 1596 where he registered as a master. He acquired the status of burgher in 1601 and the following year, took up the position of Dean of the Guild. After a trip to Prague in 1604, and to Nuremberg in 1606, he returned to Antwerp and was nominated official court painter by Archduke Albert and the Infanta Isabella.
The diversity of the subjects he painted is of the utmost refinement, precision and virtuosity. Above all, he is one of the greatest 17th century landscape specialists. He completely renewed the concept of landscape by creating a style that was both simple and lyrical, linking the various planes through characters that were sometimes executed by Rubens. Apart from his son Jan II, Daniel Seghers was his only pupil, but his immense influence was felt over several generations of artists.
Jan 'Velvet' Brueghel was frequently invited to paint the background landscapes of Frans Francken the Younger, Hendrik van Balen and Hans Rottenhammer, or to people the landscapes of Paul Bril and Joost de Momper.