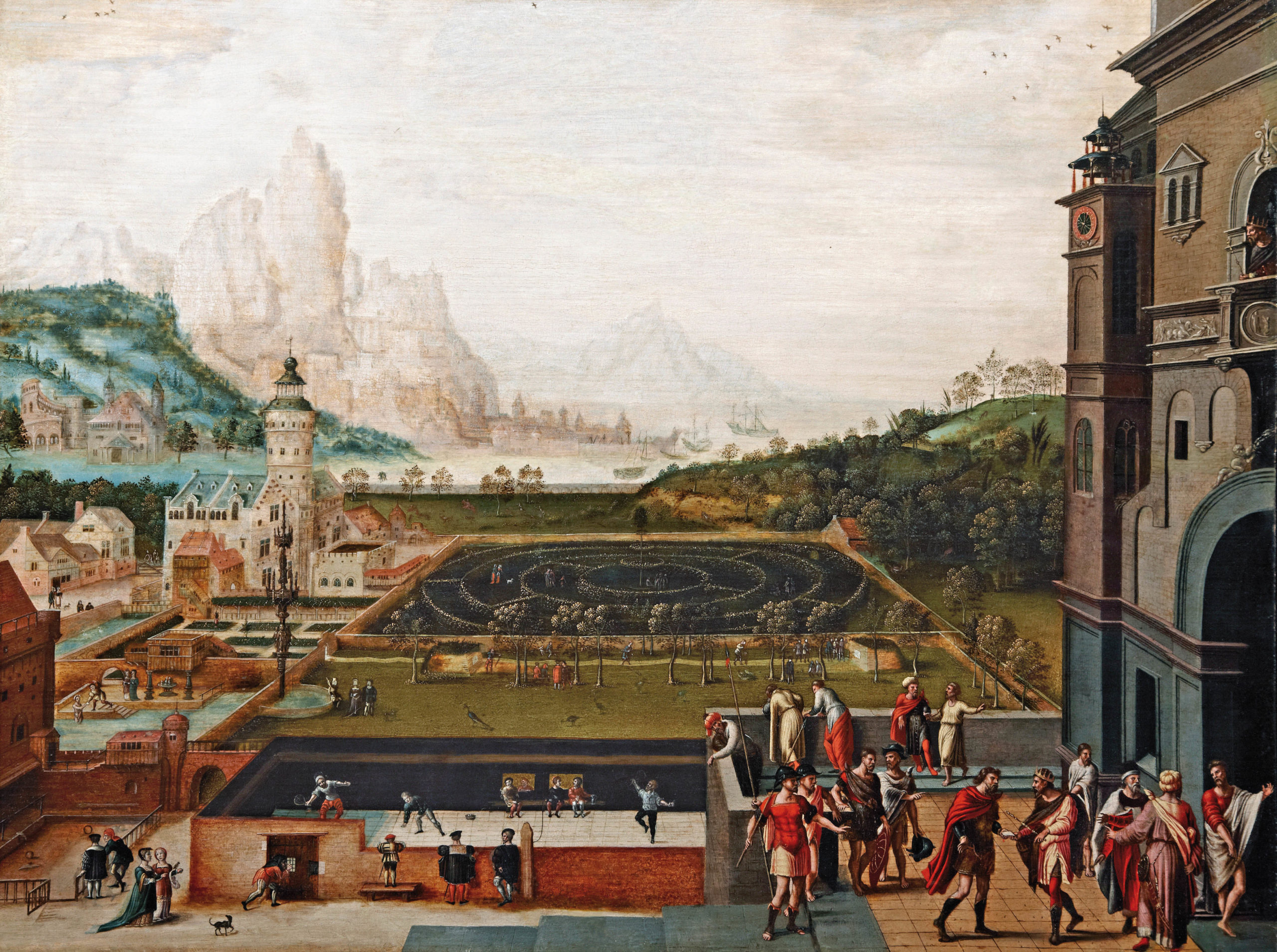 Lucas Gassel was born circa 1500 in the village of Helmont in north Brabant. After spending some time in Antwerp, he left to live in Brussels where he died before 1569. We are familiar with his portrait thanks to an engraving by Wierickz, which already shows him as an old man. A friend of the humanist Lampsonius, Lucas Gassel belonged to those artists who were taken with the new sciences at the time. He thus developed knowledge in domains as varied as geography, botany, sacred history, etc. He may well have gone to finish off his education in Italy, especially in Venice.

His work continues in the vein of Joachim Patenier. Using panoramic landscape just like the latter, Gassel further expands his field of vision in his paintings by encompassing the universe in its entirety. A movement of thought particular to the 16th century induced these first landscape painters to open their paintings up to the unknown: the dream of new lands associated with great discoveries, the taste for topography encouraged by engravings used for illustration, the cosmic landscape, evoking the new dimensions of the earth; all these are factors that determined the development of landscape painting.

A wonderful representative of his era, Lucas Gassel is certainly known today as one of the most important landscape painters of the 16th century; his works are rare and greatly sought after.