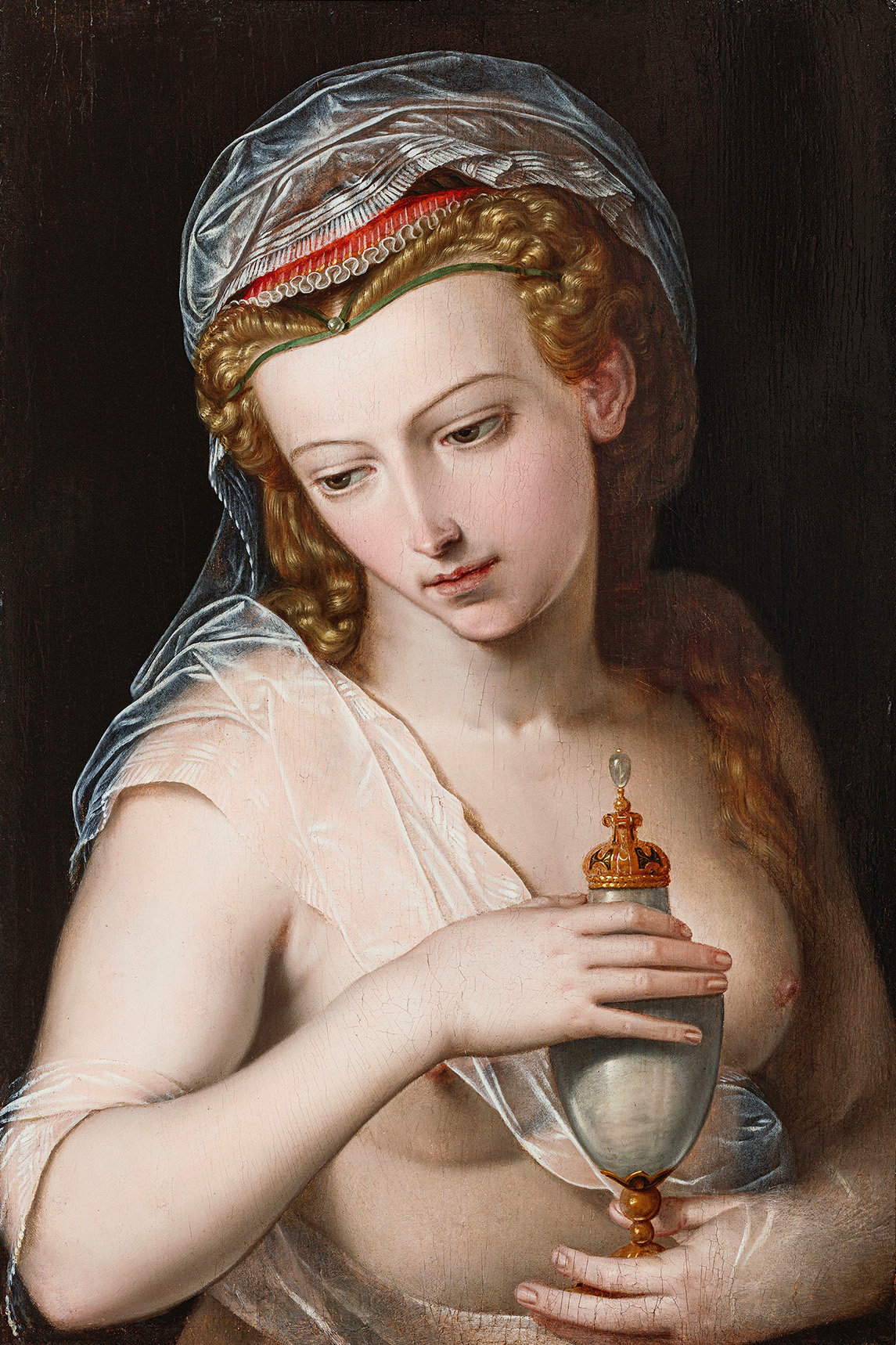 Pieter Pourbus was one of the most renowned painters of his time. Born in Gouda in 1523, he moved to Bruges when he was 20 years old. He married Anna, the daughter of Lanceloot Blondeel, the city's most prominent painter, and became his pupil. He was accepted as a master of the Guild of St. Luke in Bruges in 1543 and his first son Frans Pourbus the Elder was born three years later.

In the 16th century, the Southern Netherlands experienced many upheavals. Initially associated with the Holy Roman Empire, these provinces were entirely Catholic. Painters working in this region received commissions from the most prestigious patrons. For instance, Pourbus painted altarpieces for Charles V and Philip II of Spain as well as for Margaret of Austria. Well taught by his master, Lanceloot Blondeel, who had established the Italian Renaissance forms in the Netherlands, Pourbus knew how to adapt to the market. During the Iconoclastic Fury, Pourbus' knowledge of the city's hydraulic system enabled him to set up a defence mechanism. Nonetheless, Bruges became a Calvinist republic in 1578. After the change of power in the city, Pourbus continued to serve the authorities, which were now Protestant, and benefited from the trust of the magistrates.

Between 1550 and 1560, when he became a prominent member of the Guild, Pourbus concentrated mainly on portraiture. He derives the elegance and captivating grace of his portraits from his own formula: he manages to associate the model's striking resemblance with an icon that spreads societal and spiritual values. In doing so, he endows the model with a beauty that leaves no-one indifferent. A similar approach can be found in the paintings of Frans Floris, a famous Italian High Renaissance artist in Antwerp. After completing several commissions that established his reputation, Pourbus died in 1584. He nevertheless remained the leader of a dynasty of Flemish painters.