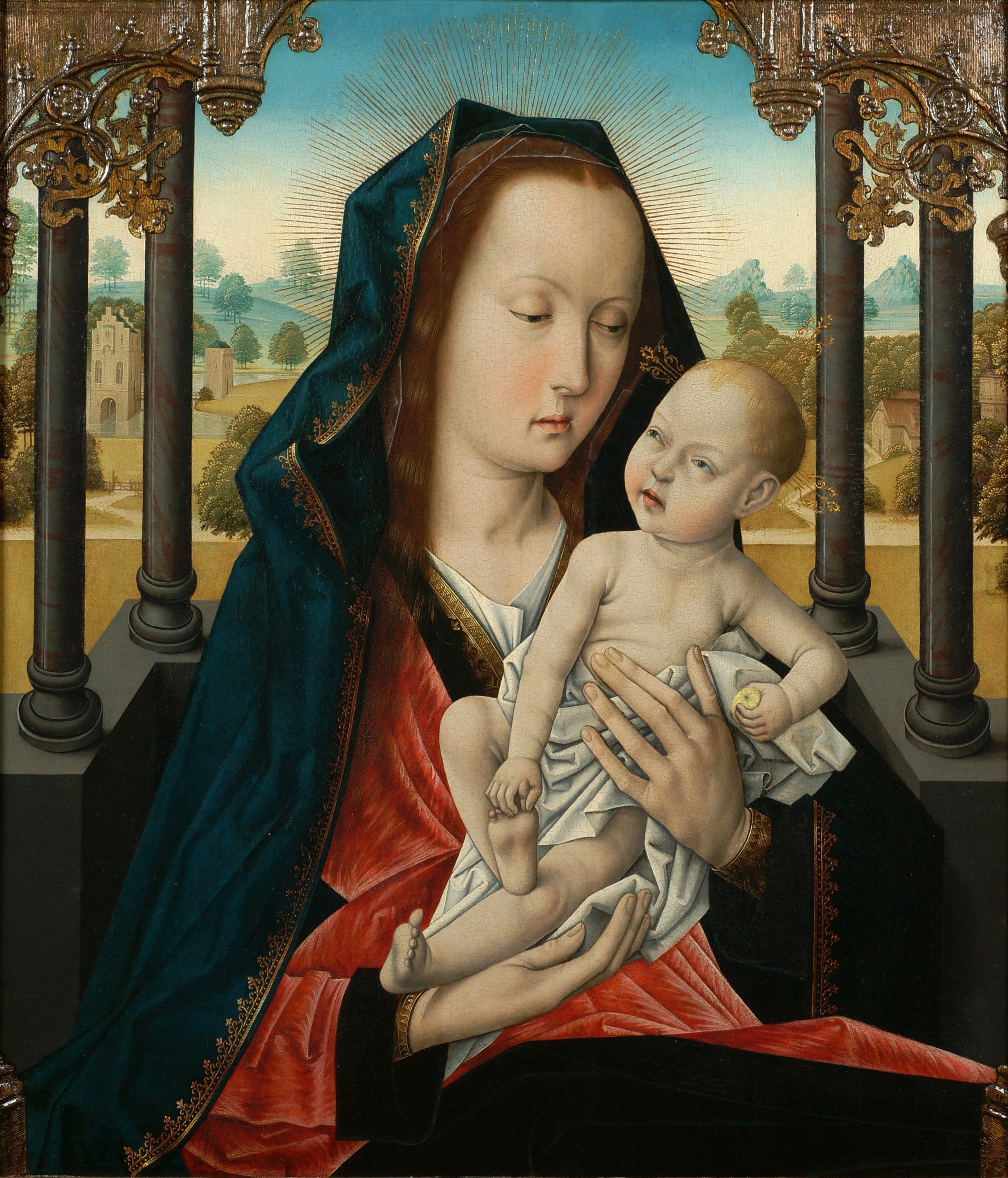 In 1926, M.J. Friedländer attributed a group of paintings to the anonymous Master of the Embroidered Foliage, so called because the foliage and greenery resembled the repeated pattern found in embroidery. The works include paintings of Virgins and saints, such as the triptych of the Virgin and Child with four angels in Polizzi Generosa (Sicily), the Madonna and Child with musical angels at the Palais des Beaux-Arts de Lille, and the Virgin and Child in a landscape at the Diocesan Museum in Burgos. The distinguishing mark of the works by this artist is the meticulous and repetitive appearance of the foliage, similar to embroidery stitches. In addition, the works of the Master of the Embroidered Foliage bear witness to highly decorative effects, as well as a significant focus on landscape, whose omnipresence is sometimes close to dominating the important figures placed in the centre.

The painter lived in Brussels between the end of the 15th century and the beginning of the 16th century, and was undoubtedly at the head of a large studio. His art shows the influence of Rogier van der Weyden, especially in his Madonna's, although he succeeds in adding his personal touch, thus differentiating him from the master. His work also bears a resemblance to that of his contemporary Gerard David, established in Bruges, to whom a number of his works were attributed prior to Friedländer's intervention. This results from the fact that the interest in landscape as well as the delicate figures of the Virgins and other saints wasn't typical of a Brussels artist.

He is especially known for his religious scenes portrayed in magnificent landscapes, which rely on a repertoire of proven forms: flowers, foliage and buildings appear from one work to another and bear witness to the reuse of models as well as his customers' taste for this type of composition.